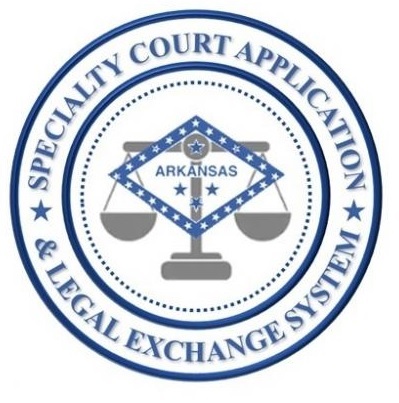 Overview
In 2019, the Administrative Office of the Courts received a grant from the Bureau of Justice Assistance to develop a statewide data management system to enhance tracking, compiling, and disseminating specialty court information while expanding specialty court services and collaboration statewide.
The Specialty Court Application and Legal Exchange System, or SCALES, is currently under development to fulfill these needs. During initial construction, the focus will be creating and managing a referral application, laying the foundation for case management, and creating reports to manage, measure and improve programs. Specialty court team members will have the ability to refer pending criminal cases for consideration, determine preliminary program eligibility, collect required demographic information, complete a validated risk/need assessment, known as RANT/DWI-RANT, and manage a history of denied defendants. For accepted participants, team members will have the ability to maintain ongoing case management details such as substance test results, supervision notes, treatment progress, sanctions, incentives, phase progression, program status and more to facilitate team collaboration. Dashboards within the application will allow teams to complete program reporting and analysis for their program(s).
Releases
The following release notes detail our development to date:
                SCALES Release 1.0 - Referral Application Process
                SCALES Release 1.1 - PHMC RANT Assessment
                SCALES Release 1.1.1 - Grandfather Current Participants
                SCALES Release 1.2.0 - Case Management Dashboard
                SCALES Release 1.2.1 - Substance Test Results
                SCALES Release 1.2.2 - Substance Test Confirmation Results
                SCALES Release 1.2.3 - Home Dashboard
                SCALES Release 1.2.4 - Phase Progression, Status Changes and Case Management Header
                SCALES Release 1.2.5 - Manage Participant Information
                SCALES Release 1.2.6 - Specialty Court Case Transfer (Act 58)
                SCALES Release 1.2.7 - Home Dashboard Enhancements
                SCALES Release 1.2.8 - Review Hearing Staffing Report
                SCALES Release 1.2.9 - Weekly Treatment Summary
                SCALES Release 1.3 - Applicants, Case Management, & Transfers Enhancements
                SCALES Release 1.3.1 - Court Evaluations and Case Closure Enhancements  
Request Access
To request access to the SCALES application, please complete and submit the User Access Request Form. Once received, the requested user(s) will be added to the next available training. After successfully completing training, each new user will receive a user security form for signature. Login credentials will be issued after the signed security form is returned. 
How Can We Improve SCALES?

Feedback, comments, and suggestions are welcomed throughout the development process. Please submit ideas or input below as 'user stories.' Examples are provided in the photo above.